[K-Drama] Where on Earth??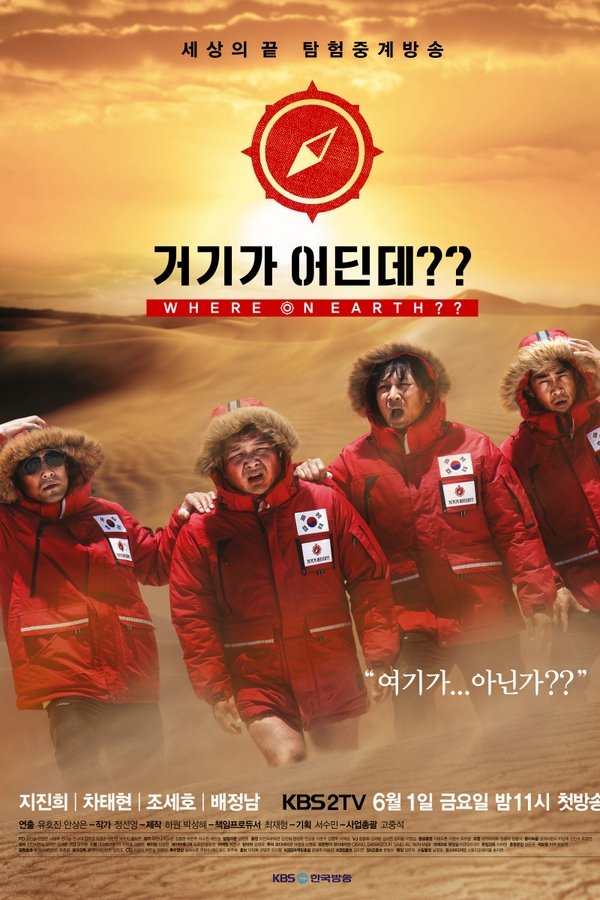 Profile
Drama: Where on Earth??
Revised romanization:
Hangul: 거기가 어딘데??
Director: Yoo Ho Jin, An Sang Eun, Kang Min Sung
Writer: Jung Sun Young, Cho An Na, Lee Go Woon, Jang Jong Hyun
Network: KBS2
Episodes:
Release Date: 01 Jun 2018 --
Runtime:
Language: Korean
Country: South Korea
Plot
Ji Jin Hee, Cha Tae Hyun, Cho Sae Ho, and Bae Jung Nam set off to the Arabian Desert where they have to find their own route to the Arabian Sea. They walk 45km in the scorching desert heat with limited resources. Each member finds and plays his own role to boost morale. Will they be able to make it?
Download Episodes